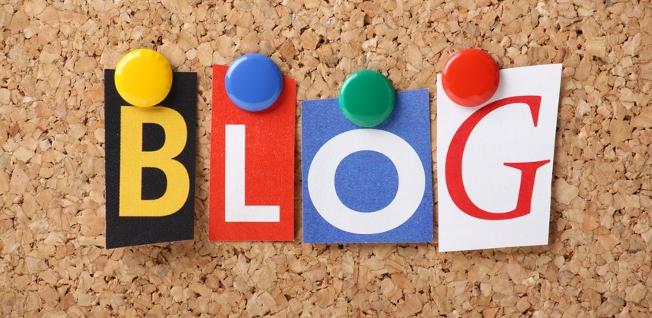 First of all, Don't feel embarrassed if you really have no idea about what a blog is. Though there are hundreds of millions of blogs already there on the world-wide web yet there are still millions of people who don't know what exactly a blog is. And there is nothing abnormal about it. A physicist might think how someone on earth can not know what capillary force is. But is it like that? Do I need to feel embarrassed about not knowing what capillary force is?
Blog is basically the short form of 'Web log'. But is that all you wanted to know? I am sure, not. Sometimes even the people who have several blogs and have been blogging for years have many misconceptions about what a blog is. The biggest misconception about blog is that 'it's kind of an online personal diary'. It's not. Another big misconception is that Blogs are something that anyone can make and websites are for elites, celebrities and big companies. There are other people who think that only the 'big' people, who are creative or artists and have so many great things to write, generally have a blog. All of these conceptions are completely wrong. Let's see what actually blogs are.
Blogs are Websites
Yes, blogs are technically just one of several types of websites. The main difference between websites and blogs ; or in other words the main characteristics that makes a website a blog; is that the blogs are ever-changing and interactive while websites are static and monologous. The content of blogs are regularly updated while the websites has almost static except the addition of some notices, new information etc. To understand it better take and example. You have a shop or company and you want your product and contact info available online for business purposes, so you make a nice website with a few pages like- about my company, our products, contact us etc. You hardly need to change this content unless you got a new product or changed your location or something like that. now suppose you want to share some  memorable moments or events of your life with others online. You want a place where you can write anything and everything that comes to your mind. you can't do that on the website of your company. You need a more personal and informal place for that. That's where a blog comes in. You put new experiences, thoughts, rants on a regular basis on your blog and appear in a chronological order, the latest one being on top and old ones going down.
Second important thing is interaction. while websites are a means of providing information to readers in a monologue form, blogs are all about dialogue and discussion. You don't want to give anyone in some corner of the world to write some comment on your business website, right? But you will be happy to get comment from even some on Mars on a poem that you recently wrote and put on your personal blog. You might even say a a big THANKS to the person who liked your poem and commented. That's the biggest difference between a website and blog. Blogs are not only about you but also about the readers who read your blog and comment. This interaction is what makes a blog a blog.
Blogs are not essentially Personal
No, they really aren't. I gave you the example of a blog as a place where you can share your personal experiences, thoughts etc. But that's just a type of blog. Blogs can be about anything from a diary about memorable moments with your girlfriend/boyfriend to about your research articles on nuclear pollution; from how to keep your house clean to how to repair an airplane. The difference between a website and blog is getting so blurred that it's difficult to distinguish most of the times. In technical terms the websites of big media names like TIME, Newyork Times etc. are blogs as they continuously update their content and are also open for comments. So are the biggest tech sites like CNET, ENGADGET etc. Huffington post are examples of how a blog can become a big media name and earn more money than many mainstream media houses. Did you get the point?
Blogs are not for elites and celebrities
Even cats and dolls have blogs. I am not kidding. No. actually I am. Okay. You google yourself. And I am sure they are not any elites and celebrities. And if they are so are we. Blogs are all about sharing and expressing yourself. And I think common people think much much more than elites and celebrities. And you don't even need to think to write a blog. You can write about whatever is going in your life, what you already know. You can write about last night's beer party with friend with some funny pics and it can be a great post. You can write about how much you love your mom or why you miss your childhood friends. There are common people out there whose blogs are more popular than those of big celebrities just because of their unique, interesting and informative content.
Types of Blogs
As I said earlier, a blog can be about anything. I repeat, Anything. The greatest thing about blog  is that there is no censorship, no protocol, no rules. Definitely your readers have the liberty to differ from your opinion, they can contradict your point in strongest words possible, they can even abuse you (believe me some do) but they can't stop or censor you. And you have have all the right to publish or delete any comment.  Simply said, you are the editor and owner of your blog. OK..let's come back to types of blogs. Most of the blogs on internet are written by a single person but the may or may not be personal. There are corporate and organizational blogs (like blogs of Google and Facebook), Media blogs (like Al Jajeera and The Times of India), Tech blogs, Travel blogs, Fitness blog, Fashion Blog and so on. Just find a niche (a field of your interest) and you are ready to roll.
Why should I have a blog?
Because everyone else has it. According to recent researches (i write this when I have no proof at the moment. the number of blogs on internet has crossed 180 millions and is increasing at a rapid speed. So you need a blog just don't feel left out. Writing blog can also improve your overall thinking process, writing skills and last but not the least your brand value on internet. There are many other reasons. I will write a separate detailed post on it very soon. *Update: You can check 10 Reasons Why You Should Make a Blog.
How can I have a Blog?
There are plenty of options out there- free and requiring money. To start off, free platforms are better. Once you get the whole idea of blogging, the technicalities involved and think you need a more professional and polished platform you can move to paid options. The most popular blogging platforms are WordPress and Blogger.
Do I need technical knowledge for Blogging?
No, you don't. Especially in the beginning. what you need to focus on is the content and the technical people at blogging platform take care of everything for you and as you go on you learn many technical things yourself. And in case you are stuck somewhere,  there are many people out there in the blogsphere who know more than you and are ready to help without charging you a single penny (You can write to me as well).
Do you have any more questions about Blogs and Blogging? Or do you have any opinion about blogging, Please let me know through comments.
This is the first post in the series on 'Blogging for Beginners' I just tried to introduce blogging in this post. You will see detailed posts on various aspects of blogging, including technical tutorials, very soon. Your comments and suggestions are welcome. And don't forget to subscribe to get all the posts in your email inbox.