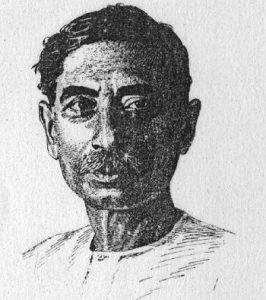 Today is the birth anniversary of legendary Hindi-Urdu writer Munshi Premchand and the death anniversary of the Greatest Playback singer of Hindi cinema, Mohammed Rafi. Those who don't not know Premchand and Rafi, don't know India. They are so close a part of Indian literature and music, or in general, of Indian society and culture that it's impossible to imagine India without them. A big percentage of Indian population has grown with the stories of Premchand and the songs of Md. Rafi. For many, literature means Premchand and music means Rafi. We learned the ABC of literature and music with these two icons.
The stories like "Poos ki Raat", "Eidgah", "Namak ka daroga" and "Panch Parmeshwar" in the school textbooks have formed the characters of millions of Indian youth over decades.  These stories were our first encounter with the realities and ideals of Indian society. We felt pity on the misery on Halku who couldn't afford a blanket in the chilling cold in the month of Poos. We used to see ourselves in the kid of Eidgah who brings chimta for his amma from mela. The story of Algu and Jumman taught us how we should not let our personal relationships influence our duties and decisions when we are on a position of public responsibility. 
The songs of Mohammed Rafi have been the eye-witnesses of uncountable  events and occasions in the life of common Indians. Whether it's the birth of a child, a marriage ceremony or the last rites of someone, Rafi has a touching song for every occasions . His romantic songs help connecting millions of couples while his sad songs are always there to support you whether you are parted with your loved one or missing your old days. His old songs mixed with some new music still throw teenagers into a frenzy. Many of today's Bollywood playback singers started their career singing versions of Rafi songs.
I pay my heartfelt tribute to these two legends and thank the for making me a person who can enjoy and appreciate great sounds and words.